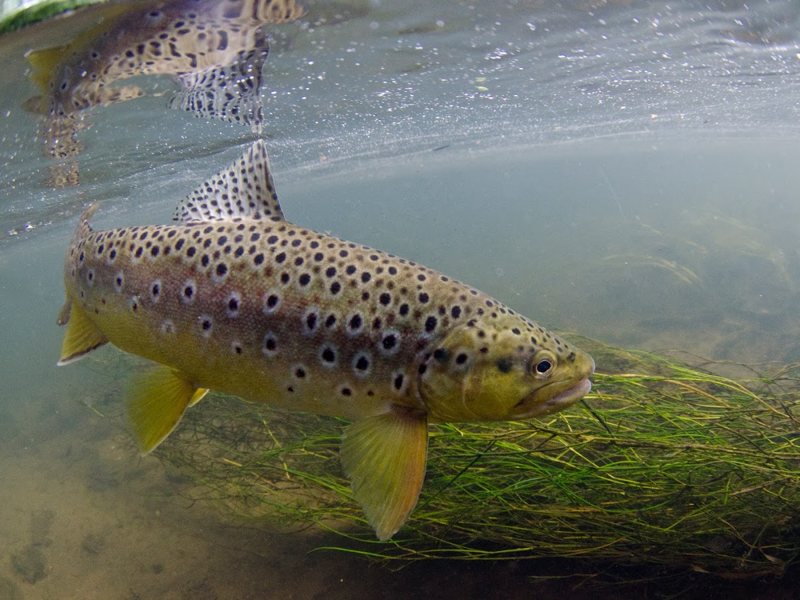 If you are visiting or live in London there is excellent fly fishing available within an hour or so of the centre of town. We Fly Fish can help you enjoy the sport whether you are a complete beginner wanting to make your first cast or a seasoned expert ready to tackle the world famous chalkstreams of Wessex to the south west of London.
Our Pros have access to a wide variety of water, some unavailable to the public. These range from huge stillwaters with hundreds of acres of water, to historic Estate lakes and spring fed Chalkstreams and lakes. Fly fishing near London is easy to get to from the city and offers lots of variety.
Learning to fly fish in London
If you are looking for fly fishing lessons in London, how about Syon Park? Barely 9 miles from the centre of London Charing Cross, the lake and grounds were originally constructed by Capability Brown in the 1760s. Syon is one of the last great houses in London and was used as a setting for the new Netflix series Bridgerton. 200 acres of parkland make you feel as if you are fishing deep in the countryside. Syon has good fly hatches and is ideal for beginners and more experienced anglers wanting to develop their fly fishing skills. It is the highest quality small stillwater trout fishery in Greater London. Plenty of space on the 6 acre lake with access to both sides make it an excellent venue for fly fishing beginners lessons in London. Clear banks and the accessible lake layout mean that beginners can learn to cast easily whatever the wind direction. You can book a session here https://alburyestatefisheries.co.uk/product/half-day-guiding-syon/
Learning to fly fish near London
Just thirty to fifty miles South West from the very centre of London finds you in the Surrey Hills Area of Outstanding Natural Beauty. You can learn to fly fish near London in idyllic still water and stream fed trout fisheries, some have great Mayfly hatches and are home to Surrey Hills wild brown trout as well as stocked fish. We also offer fly fishing lessons near London in the High Weald Area of Outstanding Natural Beauty. This is only 50 miles South East from London. Please contact us for recommendations on venues, fishing conditions vary according to the time of year. Catch and release options are available at some of our waters and they are suitable for family fly fishing experiences and fly fishing lessons for children and teens.
Fly fishing lessons for beginners
Wherever you choose to learn you can be sure of an excellent experience. We Fly Fish has a 5 star Google rating demonstrating how much our clients enjoy their fly fishing tuition with us. Our approach is to get you on the water safely and quickly, having covered a safety briefing and made sure we understand your motivations, objectives and any conditions that might affect your fly fishing. We Fly Fish Pro coaches are licensed to practice with all age groups and have the necessary qualifications, registration and insurance to plan and deliver linked coaching sessions.
What we cover in your coaching session depends on your needs and ambitions. For beginners of all ages an Ignition coaching session allows you to get a feel for some basic casting and fishing techniques with the aim to get you a trout on the line if conditions allow (there is an element of luck of course!). Emphasis here is getting you fly fishing safely as quickly as possible, and let you see if the sport is for you.
Skills Development sessions provide a more thorough grounding in the skills required for beginners and a couple of half day sessions is typically enough to get a complete beginner confident to fly fish independently. This includes equipment set up, casting, landing fish, basic watercraft and fly selection. We often find that two separate half day sessions, with some casting practice on grass in between sessions, works better than a single whole day course. Emphasis is on learning at your pace and adapting to your needs.
Fly fishing lessons for improvers
Skills Refinement sessions are for intermediate fly fishers with some experience who want to hone casting and watercraft skills. These coaching sessions aim to polish existing skills and introduce more advanced techniques as appropriate. Your objectives will be discussed and realistic learning outcomes agreed. These sessions typically start with a review of foundational skills such as static roll cast and overhead cast, and often introduce techniques such as off shoulder casts, roll cast pickups, shooting line, hauling and constant tension casting. Acquiring these skills allows you to fish at range when needed and also to fish in adverse wind conditions. Where appropriate and with permission we utilise Video analysis to capture and slow down casting to point out opportunities for technical improvement .
Chalkstream fly fishing
We offer truly world class fly fishing on the Wessex chalkstreams just 70 to 90 miles from the centre of London.The rivers Test, Avon, Itchen and Kennet are the most famous fly fishing rivers in the world where modern fly fishing techniques were developed in the 1800s and 1900s. They are globally renowned for their unique environment. These spring fed alkaline rivers offer gentle currents and clear alkaline water. Surprisingly close to London, yet a world apart, these rivers offer a superb habitat for aquatic insects and the trout that feed on them.
Their biodiversity gives them Site of Special Scientific Interest (SSSI) status and they can be considered the 'rainforests' of England. Depending on the river, trout season runs from April/May to September/October, with Grayling fishing available in the winter months. Our chalkstream fly fishing venues near London range from wide lower reach stretches with open banks for easy casting, to narrower upper reach fishing where you wade in search of fish.
Our chalkstream venues are easily accessible for the day from London, or we can put together a package with accommodation.
Our fly fishing courses for beginners near London are proving popular, where we design a programme of stillwater lessons to build basic skills followed by a chalkstream fly fishing experience.
Most people fly fishing near London are targeting trout. However carp and pike are growing in popularity as target species as well. Our venues for these large powerful fish range from small Estate lakes to large reservoirs.