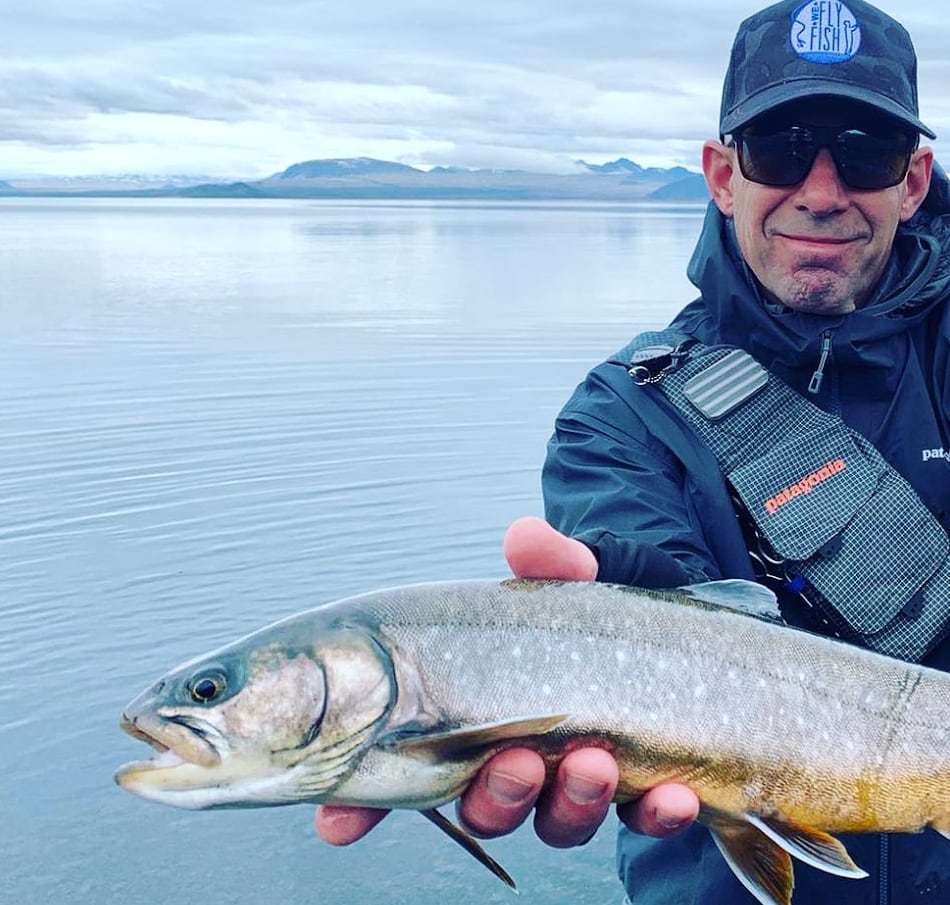 Learn to fly fish with our licensed professional coaches who will give you a great start on your fly fishing journey. Our courses are designed to help you achieve your goals and safely have fun in the beautiful English countryside. Whichever of our destinations you choose, when you learn to fly fish with us you will receive best practice coaching and guiding. We adapt our courses to meet your needs and conditions on the day, and tailor the content to meet your needs. To help you learn to fly fish effectively we will show you how to select and assemble the equipment, cast and catch your fish. Our courses will give you an understanding of what the target species feed on, and how to select and fish appropriate flies that will appeal to them.
Gaining an understanding of the ecosystem is an essential part of learning to fly fish, understanding the behaviour of what the fish are feeding on helps us choose the right flies to use. Depending on the species, destination, and season we might be imitating a small fish, or a fly blown onto the water or an insect hatching in the surface film. Our lessons cover watercraft – how to read the water and understand the effect of temperature, wind, and light on the behaviour of the target fish. Careful observation of the natural environment is essential, tuning in to what is happening under water and thinking how best to approach the conditions.
Our fly fishing lessons are delivered by qualified professional coaches who are fully insured. Coaching is 1-2-1 or in small groups so your learning experience is maximised, and you will develop your skills in a safe, fun and relaxed environment. Fly fishing lessons are planned around your needs and whatever prior experience you have (none is fine). Our primary concern is your safety so the session will always start with a safety briefing identifying any hazards you may encounter and how to mitigate them. Your Pro should be made aware of any conditions you have that might affect your comfort and safety and will adapt the session plan accordingly. Session plans will identify skills and knowledge to be covered, and feedback at the end of the session will assess progress and provide suggestions for future skills development. Fly fishing techniques are explained and demonstrated so you can understand why and how they are used. Our fly fishing lessons are designed to combine skills acquisition and angling practice; we will get you casting a fly out as soon as possible. Personal tuition allows you to decide in consultation with your coach what skills and knowledge you want to get out of the session, covering essential skills such as: equipment, fly selection, casting, playing fish and watercraft.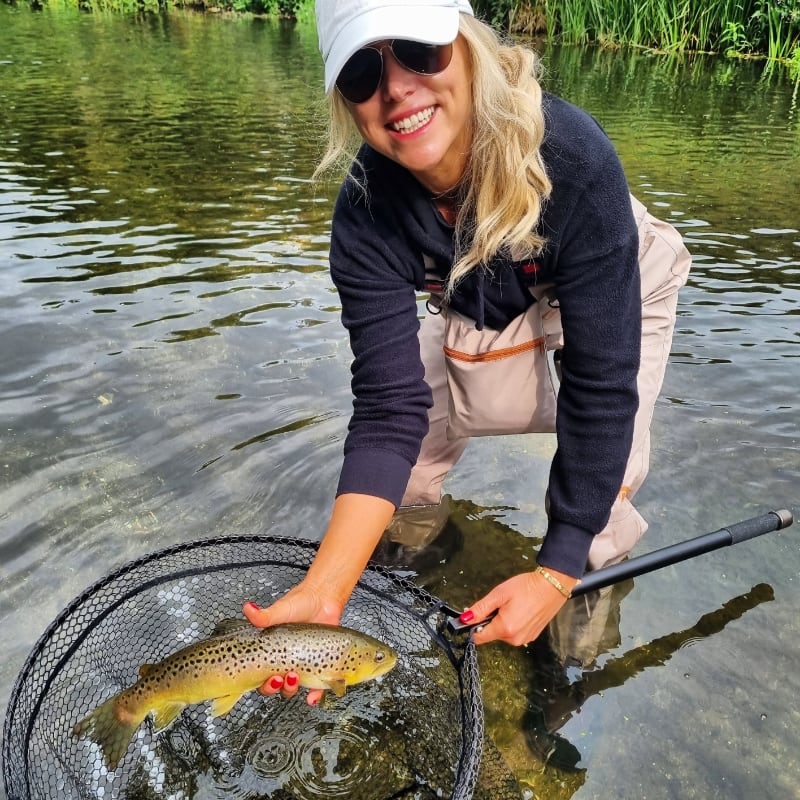 Fly Fishing for Beginners
We have taught many beginners to fly fish, and are skilled at keeping teaching points simple and identifying the essentials you need to know and focus on to have fun and fish safely. Careful observation and feedback will get you casting and fishing effectively and with confidence. we will give you a firm foundation of skills to take away with you after the session.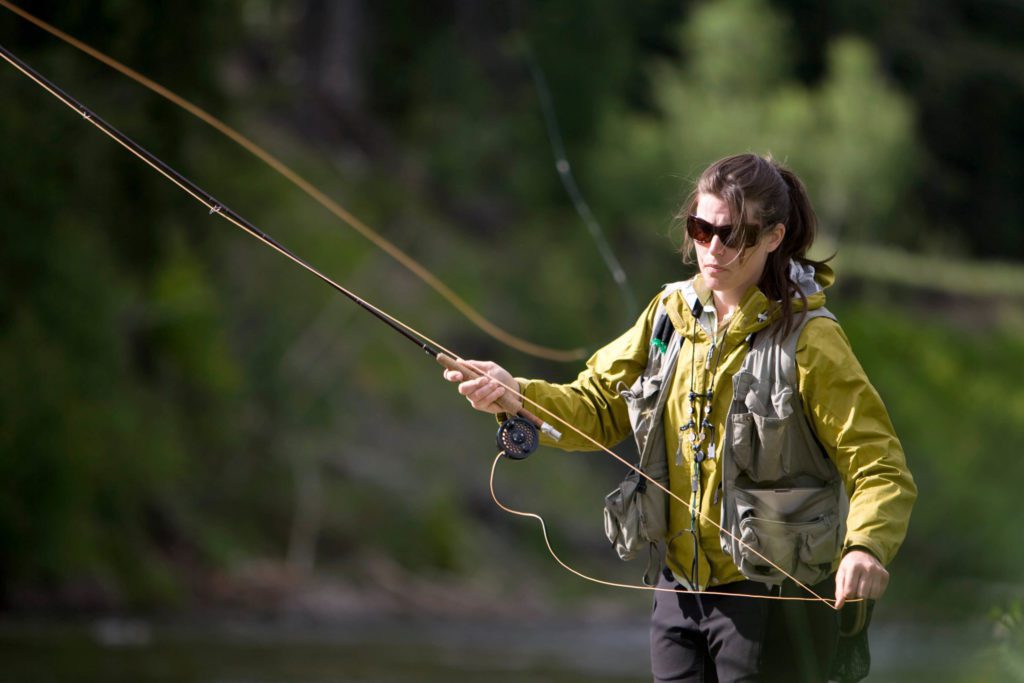 Fly Fishing Coaching – Improvers Course​
Skills refinement sessions are for intermediate fly fishers with some experience who want to hone casting and watercraft skills. These coaching sessions aim to polish existing skills and introduce more advanced techniques as appropriate. Your objectives will be discussed and realistic learning outcomes agreed.
Sessions typically start with a review of foundational skills such as the static roll cast and overhead cast, and often introduce techniques such as off shoulder casts, aerial mends, roll cast pickups, shooting line, hauling and constant tension casting. Acquiring these skills allows you to fish at range when needed and also to fish in adverse wind conditions. Where appropriate and with permission we utilise Video analysis to capture and slow down casting to point out opportunities for technical improvement.
These sessions can also be used to broaden the range of fly types used, from imitative classic dry flies and nymphs through to the latest attractor flies and techniques. On our river venues we can introduce you to the latest techniques such as the Dorsey Indicator, and constant contact 'Euro' nymphing.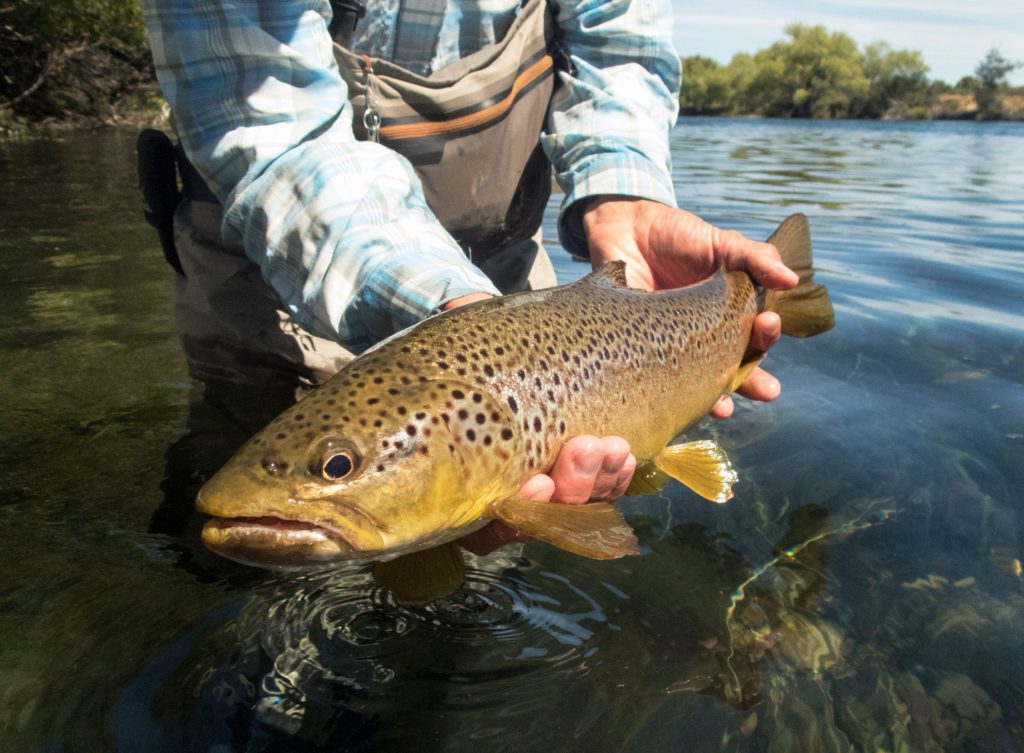 We offer fly fishing all year round. Our target species and fisheries vary through the year depend on spawning seasons and climate conditions.
For most beginners, trout in small stillwaters are the best species to start fly fishing for. This type of fishing is best between October and June. Between July and September, fly fishing for carp is a good alternative for beginners.
As skills develop you can move on to more challenging species such as river trout (April to September) and grayling (July to February). Pike (either in lakes or rivers) is another winter species we target between October and March.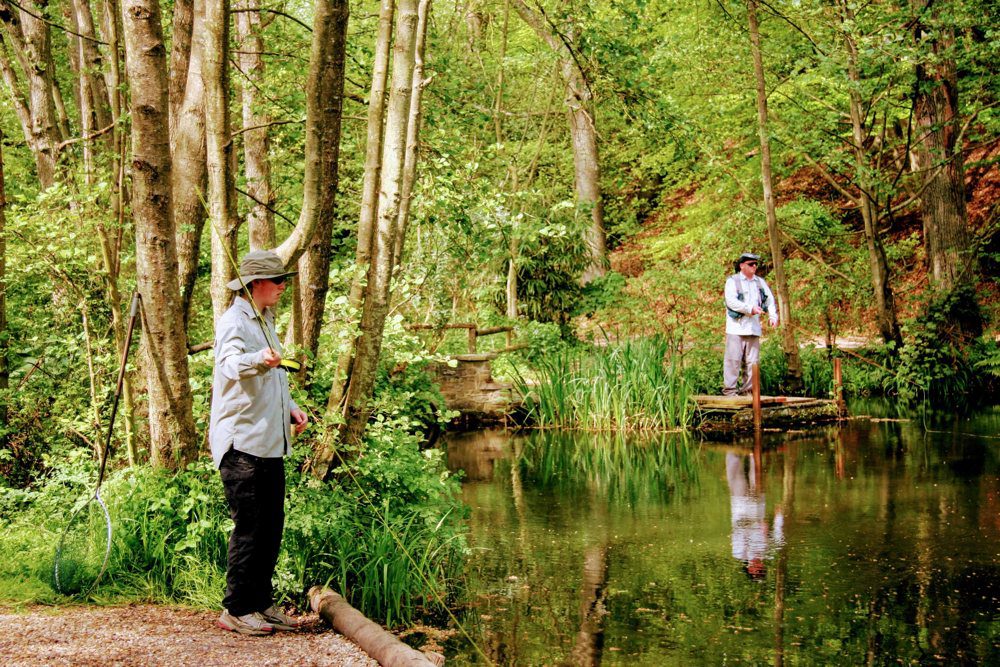 Your We Fly Fish Pro will plan and deliver a personalised fly fishing session based around your needs, experience and objectives. That could be a beginner session or refining a particular fly fishing skill.
You can choose to book a 1-2-1 session or bring one or two friends. For larger groups we can provide more coaches. Your Pro will be dedicated to providing a safe enjoyable experience for you. Catching fish is not guaranteed but you can be sure our Pros will be using all their skill and experience to make it possible. We include use of all necessary fly fishing equipment you will need during the session and your permit to fish. We don't provide clothing or waders please check what you will need to bring with your We Fly Fish Pro.
You will need to obtain a rod licence these are available online – Buy Fishing Licence
Let's Get You To The Water