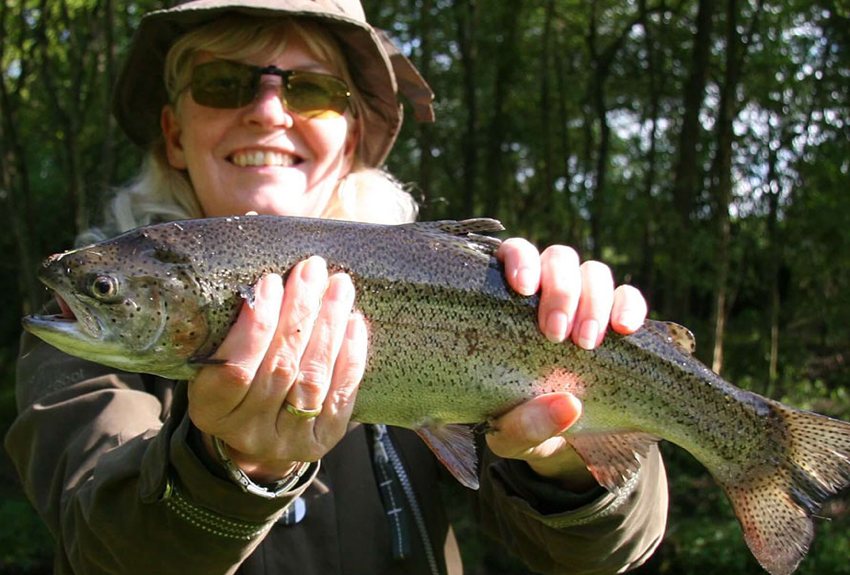 Fly Fishing Gift Vouchers
Give the gift of fly fishing! Who do you know that would appreciate a day in the beautiful countryside, switched off from the digital deluge, and learning an exciting new sport? They will appreciate your gift as they are immersed in nature and develop their fly fishing skills.
Our gift vouchers are appropriate for all sorts of occasions – Birthdays, Christmas, Retirement, Father's Day, Weddings, Valentines or just an 'out of the blue' surprise.
All you need to do is decide the value of the voucher.
Once purchased we will mail the gift voucher for use at one of our destinations in Surrey, Sussex or Hampshire.
Please let us know if any of the recipients will be under 18 or have any conditions that might affect their fly fishing experience day and we can advise. Once the recipients have decided when they would like to book their day out they just need to contact us by phone or email and we will book their coaching. As easy as that.
Their coach/guide will then be in touch with them to discuss arrangements for the day and see if they have any questions or special requirements. All fly fishing equipment and fishing permits will be supplied for them on the day for use in their lessons.
How to purchase our Fishing Gift Vouchers
Our Gift Vouchers make a great present for beginners or experienced anglers. Our fly fishing vouchers are easy to order, and will be posted to you and arrive in a plain envelope if you want to keep it a surprise.
We Fly Fish gift cards can be used for any of our fly fishing experience days.
Our vouchers are easy to order and redeem and will give the lucky recipient a truly memorable experience on the water. Our coach/guide will provide the equipment and tuition they need for a wonderful fly fishing day when they can switch off from the digital deluge and immerse themselves in nature. Your voucher might be the passport to an exciting sport that makes them think about the natural world, the seasons and wildlife.
Our experienced coach/guides will help them discover fantastic fly fishing destinations in Surrey, Sussex or Hampshire and give them the skills and confidence to make the most of them. Your voucher can access great fly fishing all year round. Our range of target species and venue types give us lots of options for spring, summer, autumn and winter fishing in the South East. Contact We Fly Fish to order your fly fishing gift voucher now.
If you'd like to buy a voucher for a group please contact us to discuss your requirements
Our fly fishing vouchers are valid for a year and are easy to redeem. The recipient just needs to email or call us to book their day.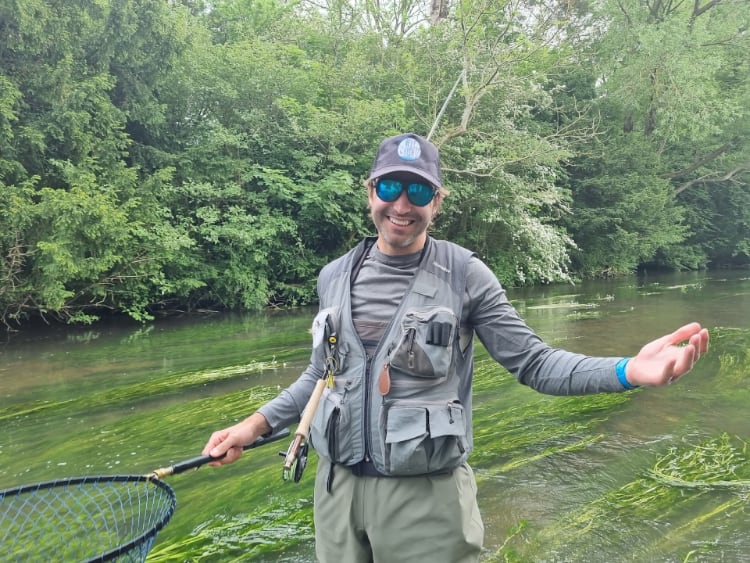 Let's Get You To The Water